Smiley Dot 2 Gallon Grand Snack Assortment
Smiley Dot 2 Gallon Grand Snack Assortment
The gift you are searching for is out of stock. Shop some of our most popular gifts below: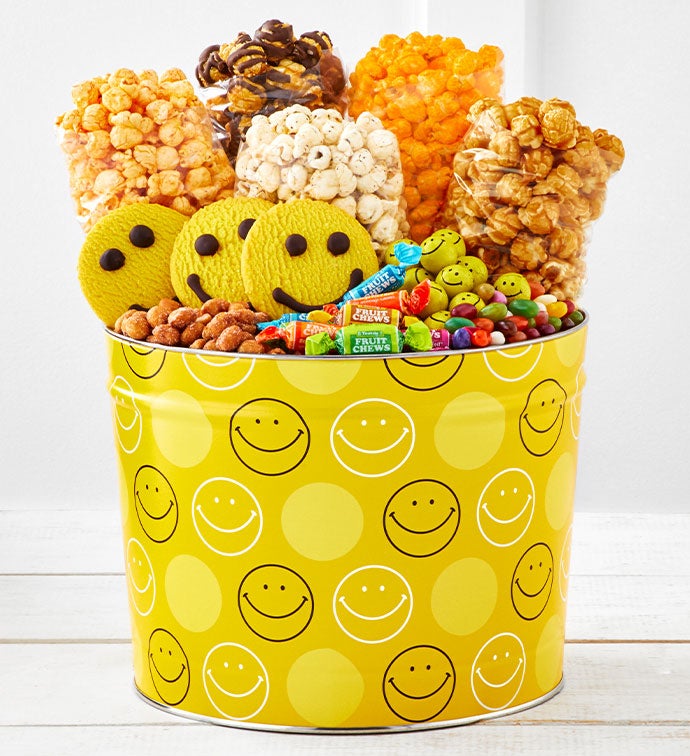 Product Details
:
1002-P-68082
Smile-inducing treats:
1.6 Oz Cracked Pepper & Sea Salt
6 Oz Drizzled Caramel Corn
1.6 Oz Cheese Popcorn
1.6oz Nacho Cheese
6 Oz Caramel Corn
6 Oz Dry Roast Peanuts
2 Oz Smiley Face Chocolates
2 Oz Sour Sassy Taffy
2 Oz Asst Jelly Beans
Smiley Face Sugar Cookie (3)


1lb 9.7 oz.
Serves 3-5.