Customized Corporate Popcorn Gifts
Customized Corporate Popcorn Gifts
Make a lasting impression with tasty treats from The Popcorn Factory®!
Our corporate gift services are the perfect resource for businesses looking for unique gift ideas. Improve customer loyalty, express your gratitude or reward employees with our collection of gourmet popcorn and unique treats, presented in exclusive tins, gift boxes and gift baskets. Whatever the occasion, our corporate gift services will provide a perfect and delicious gift.
Build your brand and business relationships with personalized gifts for customers, employees, special meetings, tradeshows, events and more. Call us to discuss the options. We can tailor gifts according to your business, customers, budget, branding and more!
To get started or to learn about our corporate gift services, please contact us at 800-323-2676 or 888-475-2676 or email us at
.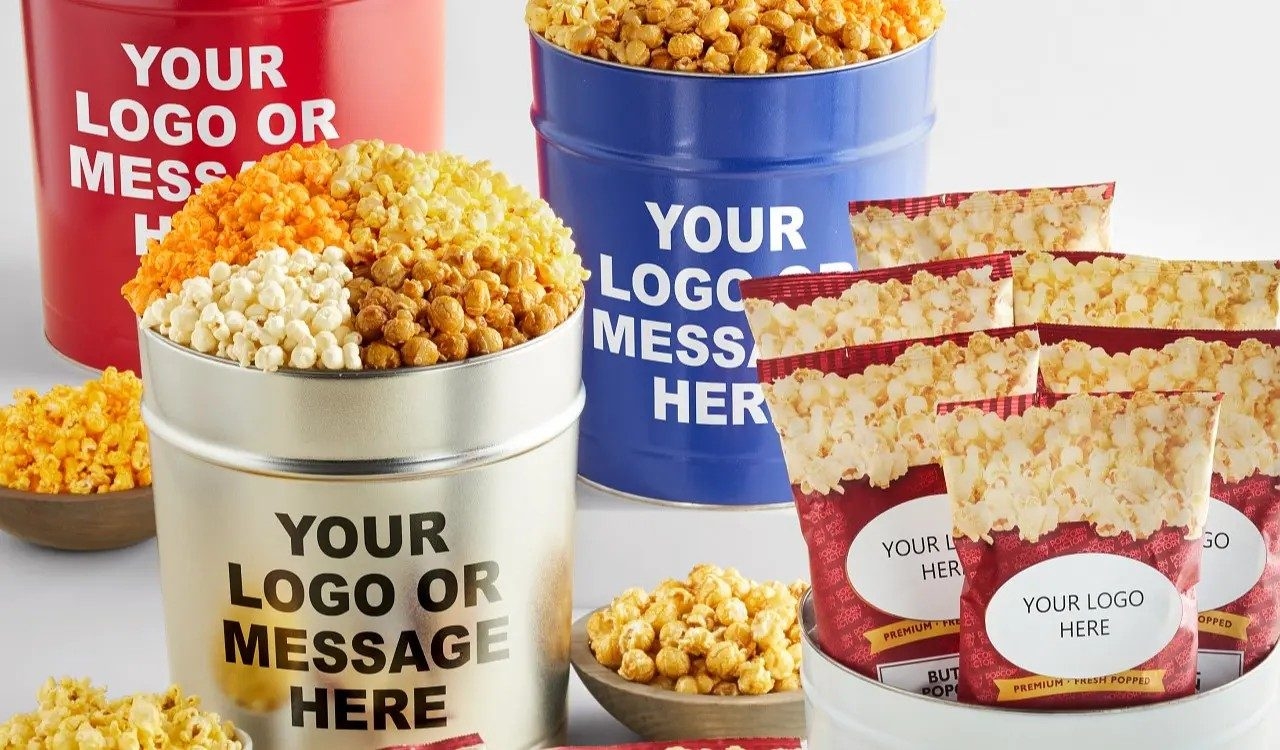 • Add your company logo or message to your gift and keep your name front and center!
• Enjoy personalized service. We make sending orders large or small effortless.
• Various tin and assortment selections make groups of all sizes happy.
• Send a gift once a year or set up quarterly or monthly programs to reward employees and welcome new customers.

Customized Corporate Popcorn Gifts