Member Exclusive Offers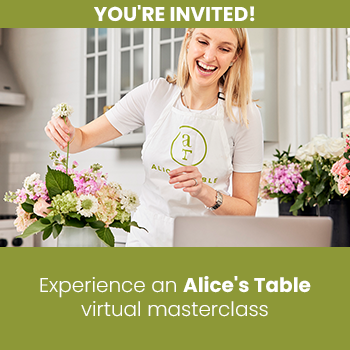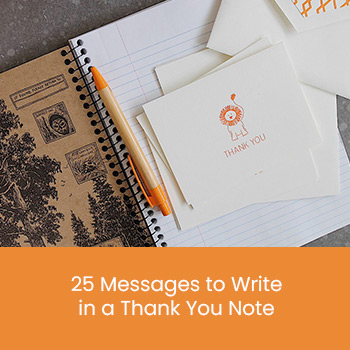 ENJOY YOUR PASSPORT BENEFITS ACROSS OUR FAMILY OF BRANDS











Our Rewards Program Frequently Asked Questions by Category
What is Celebrations Passport?
Celebrations Passport is your go-to for all things gifting! It is an annual membership that rewards your gifting with free standard shipping / no service charge and other benefits across our Family of Brands. The more you engage with us, the more perks and benefits you'll earn.
How do I sign up or renew my membership?
Signing up is easy! Simply add a Celebrations Passport membership to your cart and checkout as normal. You will automatically start earning points and be signed up to receive emails from Celebrations Passport.
Your membership will automatically renew at the end of your membership. If you would like to renew early or update your payment method, visit your My Account page and select 'Renew'.
If you already have an active membership, just sign in to start earning points!
What is the Free Ship benefit?
Celebrations Passport members get free standard shipping on carrier-delivered gifts and no standard service charge on florist-delivered gifts. Your shipping benefit will be automatically applied at checkout – just remember to make sure you're signed in!
Expedited and weekend options may be available for a surcharge.
Wine gifts ship for a discounted flat fee of $5 for Celebrations Passport members.
When did the points launch?
All Celebrations Passport members automatically began earning points for their purchases starting on November 1, 2021. Gifting Tiers and the benefits within each tier launches in January 2022. If you had an existing Celebrations Passport membership before November 1, 2021, you automatically began earning points.
How do I view my rewards history?
Do I keep my points and benefits if I do not renew my membership?
You must be an active member to retain your points and tier. If, for some reason, your membership does not successfully auto-renew, you will have 30 days to re-enroll to retain your points and tier.
Do I need the Celebrations Passport app to be a member?
You don't need to download the app to become a member, although using the app is the easiest way to keep our best gifts in your back pocket! As a member, you'll receive the same perks whether you shop via our brand websites or mobile app. We do hope you will download it to enjoy a streamlined shopping experience across our Family of Brands!
How do I cancel my membership?
Your paid membership fee may be cancelled during the first 30-days of your initial enrollment or during the first 30-days of any annual membership renewal, provided that no membership benefits have been utilized during this time period.
After the 30-day period, you may still cancel your annual membership, but the fee is non-refundable, unless otherwise prohibited by applicable law.
You may turn off your auto-renewal by visiting the Passport section of Your Account. If you need to speak with someone about your membership, please call us at 800-961-2036.
a. Enrolled Celebrations Passport members will earn points for every gift purchase placed on 1800flowers.com, harryanddavid.com, fruitbouquets.com, berries.com, popcornfactory.com, cheryls.com, 1800baskets.com, simplychocolate.com, wolfermans.com, personalizationmall.com, thingsremembered.com, the 1-800-flowers mobile app, and the Celebrations Passport mobile app.
b. Points will be awarded within 48 hours of your purchase.
c. You may also earn points for engaging with our brands as outlined above on the Celebrations Passport web page. There may be limitations placed on how often and/or how many total points you can earn by completing any qualifying activity. Please see here for more info!
d. Don't forget! In order to earn points, you must be signed in when completing your purchase.
Will I receive points for purchase I made prior to creating my rewards account?
You will only receive points for purchases made after enrolling in a Celebrations Passport Membership.
When do my points expire?
Your points and gifting tier will expire if you fail to make at least 1 purchase every 12 months.
If you do not renew your annual membership, you will lose your points and gifting tier 30 days after your membership expires.
Why didn't I receive points on my purchase?
Double-check that you were signed into your account at the time of purchase and didn't accidentally check out as a guest. You must be logged in when making purchases to earn points. If you've done this in error, contact us at 800-961-2036 to help apply your points to your account.
If you were logged in and still feel like your points balance is inaccurate, please contact us at 1-800-961-2036.
The points you earn in a 12-month period determine your gifting tier. Your gifting tier automatically unlocks your perks and benefits.
When do the Gifting Tiers launch?
We are so excited to launch our gifting tiers (Gifty, Gifted, and Giftastic) in January 2022! Get excited for new exclusive perks that make your membership even better!
How is my Gifting tier determined?
There are three gifting tiers which are determined by the number of points you accumulate within a rolling 12 month period.
By enrolling in Celebrations Passport, you will automatically enter the 'Gifty' tier.
Earn at least 500 points to become 'Gifted'.
Earn at least 1,200 points to achieve the 'Giftastic' tier.
Once you reach a gifting tier, you may receive exclusive benefits that are only available to members at that tier. You will keep this tier for 12 months as long as you maintain your Celebrations Passport membership.

How will I know I have achieved a new tier?
We will congratulate you, of course! Once you achieve a new tier, an email will land in your inbox with your new tier's details.
You can also view your current tier and perks any time when you sign into your Celebrations Passport account—it's listed right there on the homepage.

Once you reach Gifty, Gifted or Giftastic, you will be in that tier for 12 months from the date you earned it. Make sure to earn the required points to maintain your tier into the next year or to level up even more!
What are the Quarterly Passport Events?
Each quarter, we select the best deals across our Family of Brands exclusively for our Celebrations Passport members. You will be notified of these events through your email and on our brands' sites.
Make sure you are opted into emails to receive updates!

How do I receive Early Access and Invitations?
Those who reach Gifted and Giftastic will receive select sale, launch and event emails ahead of the general public—earn enough points to be in either of these tiers, and you'll automatically get first dibs!
What is the Birthday Gift?
Those who reach Gifted and Giftastic are eligible for an annual birthday gift. In order to receive your birthday gift, you must register your birthday on the Celebrations Passport page at least 30 days prior to your birthday.
If your birthday falls between the day that you registered and the 30 day waiting period afterwards, you will receive your birthday gift 30 days after your registration. This delay is only applicable for the first year that you signed up.
Be on the lookout from an email from our partner, SmartGIft, where you will be able to select a gift from our Family of Brands and determine when and where you would like the gift delivered.
You deserve to be treated on your birthday, but we also understand if you would like to instead gift it to someone special!

How do I redeem the complimentary upgrade?
In your congratulatory email upon reaching Giftastic, you will receive a link to a special collection of upgraded gifts.
What are the premium printed greeting cards?
When possible, we offer premium printed greeting cards as an add-on to your order. If this add-on is available for the order, Giftastic members will see the option for a free card at checkout.
What is the discounted membership renewal?
Giftastic memberships will automatically renew at $19.99; a discount from the standard $29.99.
SALES AND SHIPPING TERMS

+Prices and discounts are exclusive of applicable taxes. Free Shipping charge applicable on standard weekday delivery for select gifts delivered via direct shipping by common carrier (FedEx, UPS, etc.) within the continental United States only. Free Service charge applicable on florist fulfilled gifts delivered within the United States and ordered at least two business days before delivery. Fees and surcharges may apply. Items may vary and are subject to availability, delivery rules and times. Expedited Delivery options may be available for a surcharge. Celebrations Passport® members also receive a discounted flat shipping fee of $5 on Wine items. Points are earned for each dollar spent on merchandise excluding applicable service or shipping charges, fees, surcharges, taxes, promotions, gift cards and discounts. Celebrations Passport® benefits are not eligible on all products and are subject to restrictions and limitations. Celebrations Passport® members must sign into their accounts for shipping benefits to apply and to earn points. Offers available online and some offers available by phone. Prices and charges are subject to change without notice. Void where prohibited. 
Click here for a complete description of the Celebrations Passport program Terms and Conditions, our Privacy Notice, and Additional Info for CO Consumers.