DIY Monster Mischief Mummy Popcorn Bowl Kit
DIY Monster Mischief Mummy Popcorn Bowl Kit
The gift you are searching for is out of stock. Shop some of our most popular gifts below: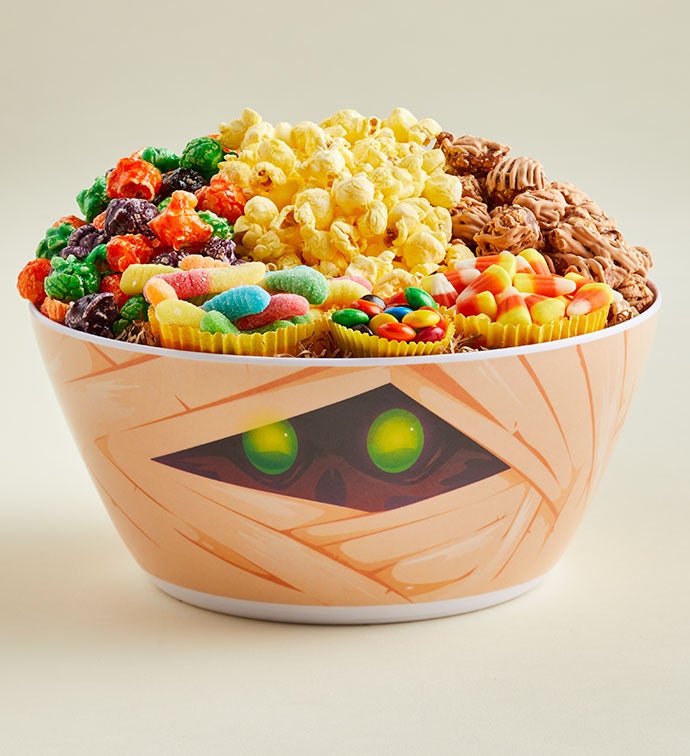 Product Details
:
1002-P-85634
Popcorn Delights
Net Weight: 15.6oz
Dimensions: 9.5 x 9.5 x 5
1-1.2oz Butter Popcorn
1-2oz New Chocolate Peanut Butter Popcorn
1-2oz Zombie Popcorn
1-3.5oz Albanese® Sour Mini Neon Gummi Worms
2-.4oz M&M® Fun Size Chocolate
1-2oz Candy Corn
Popcorn Bowl is dishwasher safe (top shelf). Not for microwave oven use.