Fall Tin Sampler
The gift you are searching for is out of stock. Shop some of our most popular gifts below: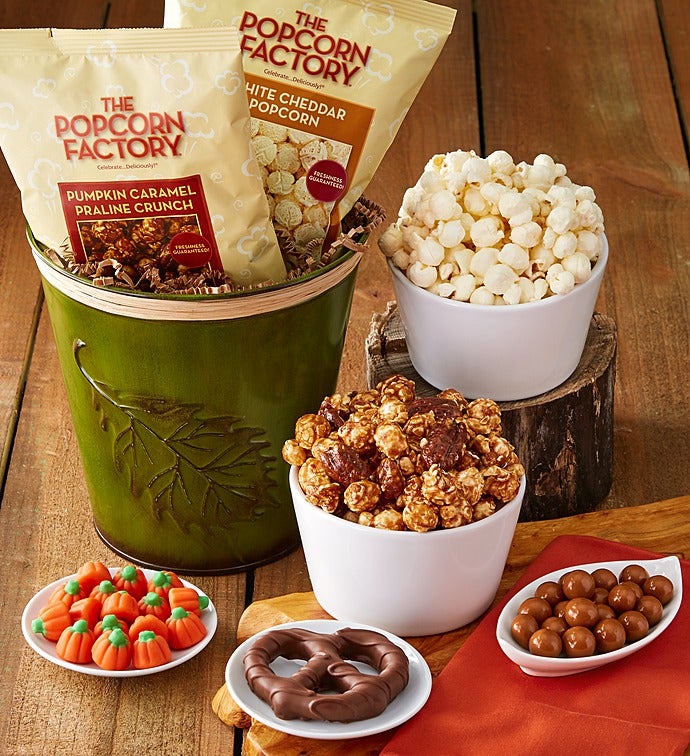 Product Details
:
1002-P-67834
Sampler Delights
:
• 1.6 oz. White Cheddar Popcorn – Plump kernels with delicate white cheddar goodness and just a hint of buttermilk.
• 7 oz. Pumpkin Caramel Praline Crunch – A sugary-sweet popcorn delicacy mixing our original Caramel Corn, pumpkin spice and caramelized pecans.
• 1 oz. Milk Chocolate Pretzel – This large pretzel is dressed with milk chocolate and ready to sweeten your day!
• 3 oz. Mellocreme Pumpkins – Sweet pumpkin shaped, chewy candies, perfect for Halloween!
• 2 oz. Pumpkin Spice Caramels – Individually wrapped nuggets of chewy caramel flavored with pumpkin spice!
14.6 oz.
Serves 1-2