Flavor of the Month Subscription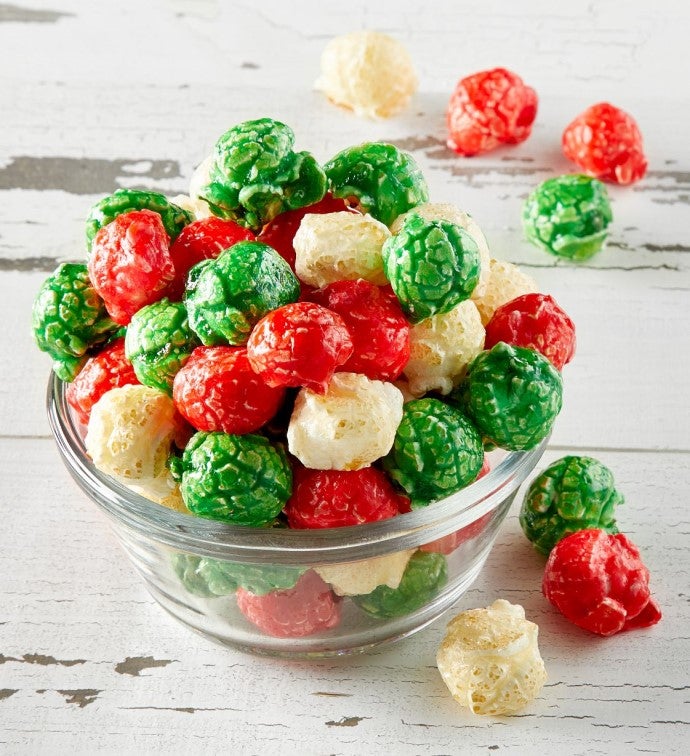 available to ship december 01 2023
Flavors include:

January  - Cracked Pepper & Sea Salt
February  - Strawberry Sparkling Wine Popcorn
March  - Cookies & Crème
April  - Avocado Sea Salt
May  - Kaleidoscope
June  - Habanero
July  - Almond Pecan
August  - Ranch
September  - Caramel
October  - Chocolate Kettle
November  - Cinnamon Sugar
December  - Holiday Kettle
Popcorn lovers receive a different flavor of gourmet popcorn every month for a whole year! Select the month you would like the subscription to start and a canister of delicious popcorn will arrive at your doorstep every month in a flavor that celebrates the season. Your subscription membership will auto-renew $12.99 each month. Each tasty canister will ship the first week of the month. Range: 2.5-9.5 oz.  OU-D

The payment method used for your first order will be charged for all future deliveries. Paypal, Chase Pay and Apple Pay are not available as a payment method on pay-as-you-go subscriptions.  Please note that you are signing up for 1 full year of deliveries, $12.99 per month. Your subscription will auto-renew each month! This special offer cannot be combined with other Promotion Codes, Reward Cards, Passport and Shoprunner.
Flavors include:

January  - Cracked Pepper & Sea Salt
February  - Strawberry Sparkling Wine Popcorn
March  - Cookies & Crème
April  - Avocado Sea Salt
May  - Kaleidoscope
June  - Habanero
July  - Almond Pecan
August  - Ranch
September  - Caramel
October  - Chocolate Kettle
November  - Cinnamon Sugar
December  - Holiday Kettle