Ghost Stories Book Box
The gift you are searching for is out of stock. Shop some of our most popular gifts below: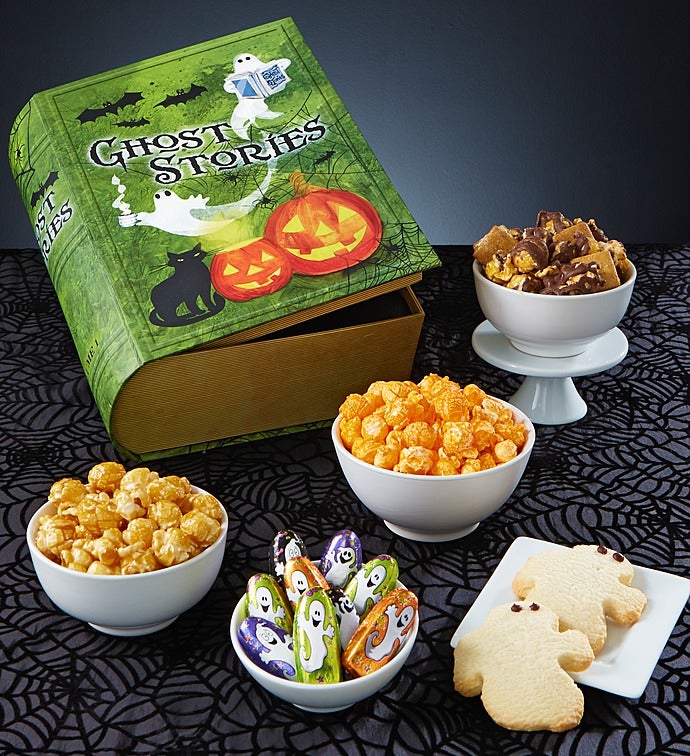 Product Details
:
1002-P-67082
Halloween Delights:
• 1 oz. Cheese Popcorn – A must for any popcorn fan. When you think of cheese popcorn, this is it!
• 2 oz. Caramel Popcorn – Super crunchy and super delicious, one of our most popular popcorn recipes.
• 3 oz. S'Mores Corn – Our popcorn twist of the campfire favorite, every bite is like a mini dessert!
• 2 Ghost Butter Cookies, 1 oz. each – Fun & delicious, ghostly-shaped butter cookies!
• 2.5 oz. Ghost Milk Chocolate – Individually wrapped, luscious milk chocolate ghostly-shaped treats!
• Ghost Stories Book Box dimensions: 10-1/2" x 8-1/4" x 3-1/2"