Haunted House Gift Box
The gift you are searching for is out of stock. Shop some of our most popular gifts below: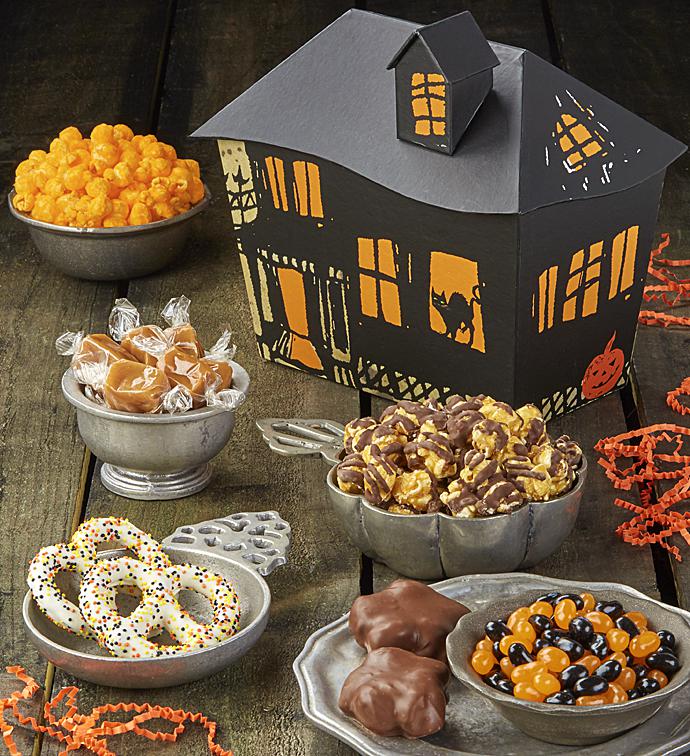 Product Details
:
1002-P-67097
Halloween Delights:
• 1 oz. Cheese Popcorn – A must for any popcorn fan. When you think of cheese popcorn, this is it!
• 3 oz. Drizzled Caramel Corn – Our original Caramel Corn kicked up a notch with a rich chocolatey drizzle.
• 2 Milk Chocolate Kettle Corn Caramel Cluster, 1 oz. each – Our salty, sweet Kettle Corn mixed with creamy caramel and covered in milk chocolate.
• 4 oz. Double Twist Caramels – Individually wrapped, smooth and chewy caramel treats.
• 4 oz. Jelly Belly® Orange & Black Jelly Beans – Get in the Halloween spirit with these fruity black and orange jelly beans!
• 2 Confectioners' Sprinkled Halloween Pretzels – Pretzels covered in a sweet confectioners' coating and colorful Halloween candy bits.