Packed With Pop

®

  Personalized Gift Box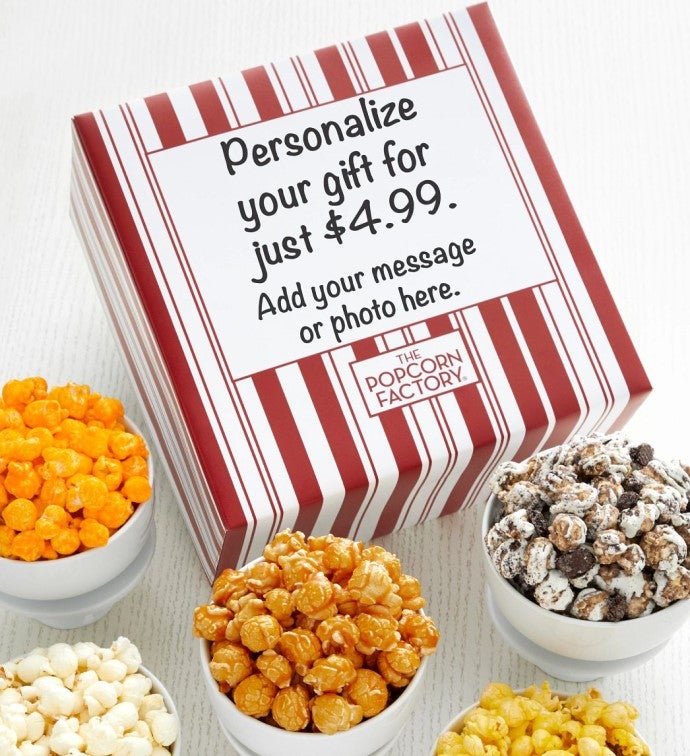 Add a photo, personal message, or both!
Personalize it FOR ONLY $4.99!
Packed With Popcorn:
1-1.2oz Butter Popcorn
1-1.6oz Cheese Popcorn
1-6oz Caramel Popcorn
1-6oz Cookies & Crème Popcorn
White Cheddar Popcorn
PACKED WITH POP® Select the holiday greeting of your choice on our new Packed With Pop® Gift Box in our classic Retro design. Each box is packed with five individually wrapped bags of our favorite Popcorn flavors: Butter, Cheese, Caramel, White Cheddar, and Cookies & Crème.
Packed With Popcorn:
1-1.2oz Butter Popcorn
1-1.6oz Cheese Popcorn
1-6oz Caramel Popcorn
1-6oz Cookies & Crème Popcorn
White Cheddar Popcorn