Say it with Dots Popcorn Tins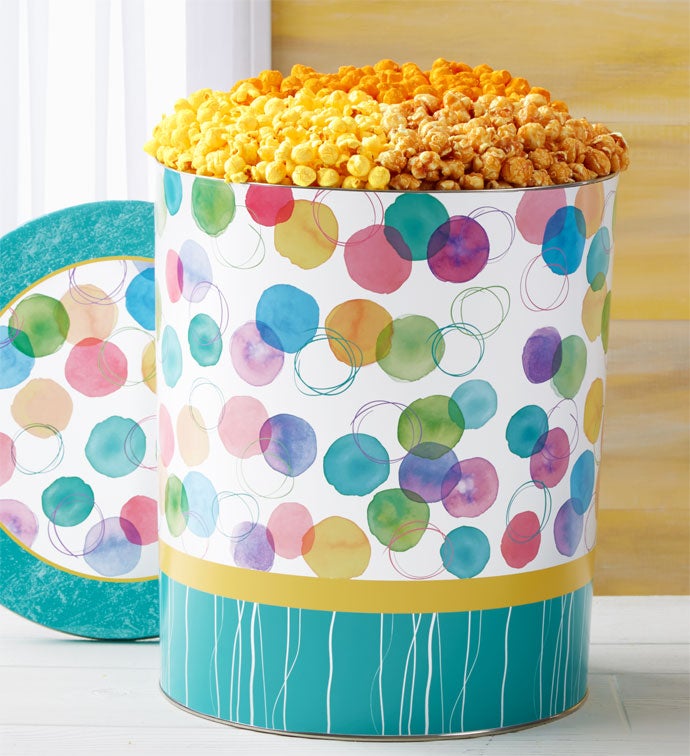 Description
You can't go wrong when you say it with dots... and send them delicious popcorn! These 3-flavor tins are filled with classic Butter, Cheese and Caramel. 2-Gallon tins contain 32 cups of popcorn, a 3.5-gallon tin serves up 56 cups of popcorn and the 6.5-gallon tin contains 104 cups.
Contents
Popcorn Love:

Butter Popcorn – The popcorn classic with freshly popped kernels and buttery deliciousness.
Cheese Popcorn – A must for any popcorn fan. When you think of cheese popcorn, this is it!
Caramel Popcorn – Super crunchy and super delicious, one of our most popular popcorn recipes.



Say it with Dots Popcorn Tins