With Many Thanks 3 Gift Box Tower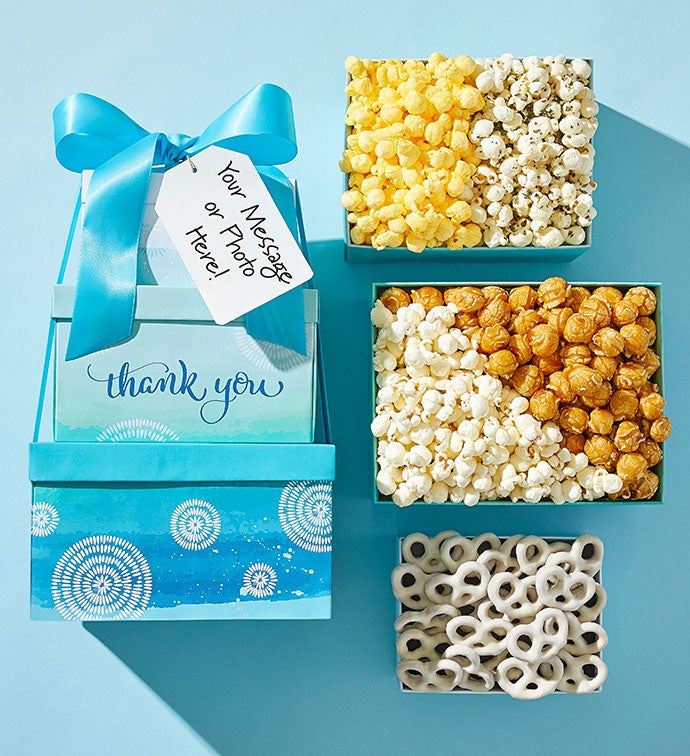 Add a photo, personal message, or both!
Personalize it FOR ONLY $4.99!
Popcorn Delights
Net Weight: 8.2oz
Dimensions: 8 x 6.125 x 12.50
1-1.2oz Butter Popcorn
1-2oz Caramel Popcorn
1-1oz White Cheddar Popcorn
1-1oz Ranch Popcorn
1-3oz Yogurt Covered Pretzels
Butter, Caramel, White Cheddar, and Ranch Popcorn, and yogurt covered pretzels. 8.2 oz.
Popcorn Delights
Net Weight: 8.2oz
Dimensions: 8 x 6.125 x 12.50
1-1.2oz Butter Popcorn
1-2oz Caramel Popcorn
1-1oz White Cheddar Popcorn
1-1oz Ranch Popcorn
1-3oz Yogurt Covered Pretzels